2021/NOV. 30
【 Apply 】Program Application for 2022 Sep. Entry is Now Available to Taiwanese Students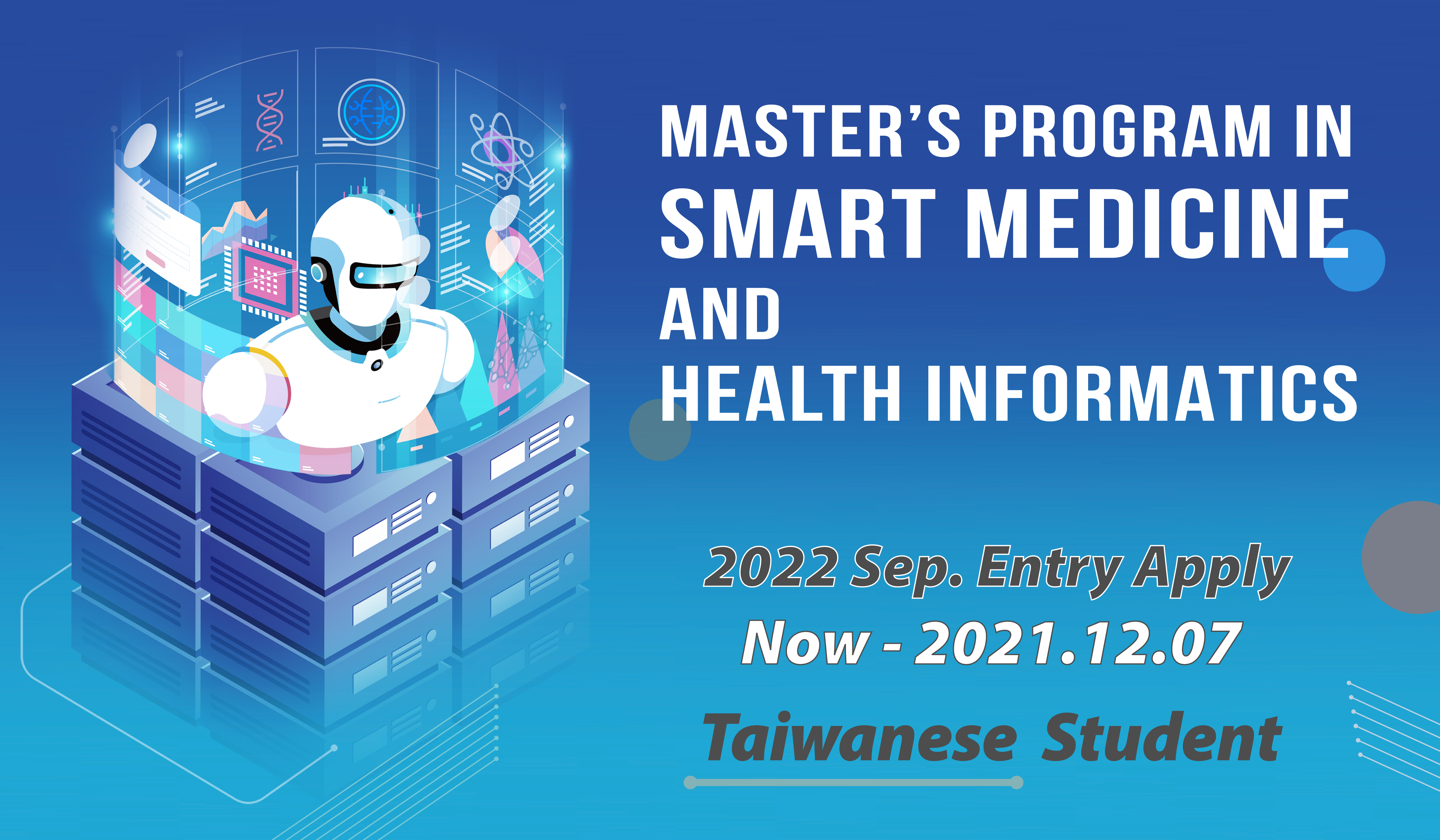 Nov. 30, 2021
『 Apply to Master's Program in Smart Medicine and Health Informatics | Smart MHI Admissions Information for Taiwanese Students 』
The Application System for Taiwanese students is also available now, come check it out!
How to Apply?
Online Application System (Closed)
What are the Requirements?
2022 Sep. Entry_Academic Requirements
When is the Deadline?
Now - Dec. 07, 2021
Last, if you haven't joined our online info sessions yet, grab the opportunity to let our faculty know you first!
◉ Sign up for the event: https://forms.gle/W3GNpqnAys6iYGVXA