2021/OCT. 01
【 Info Session 】2021-2022 Info Session Schedule Is Released!!!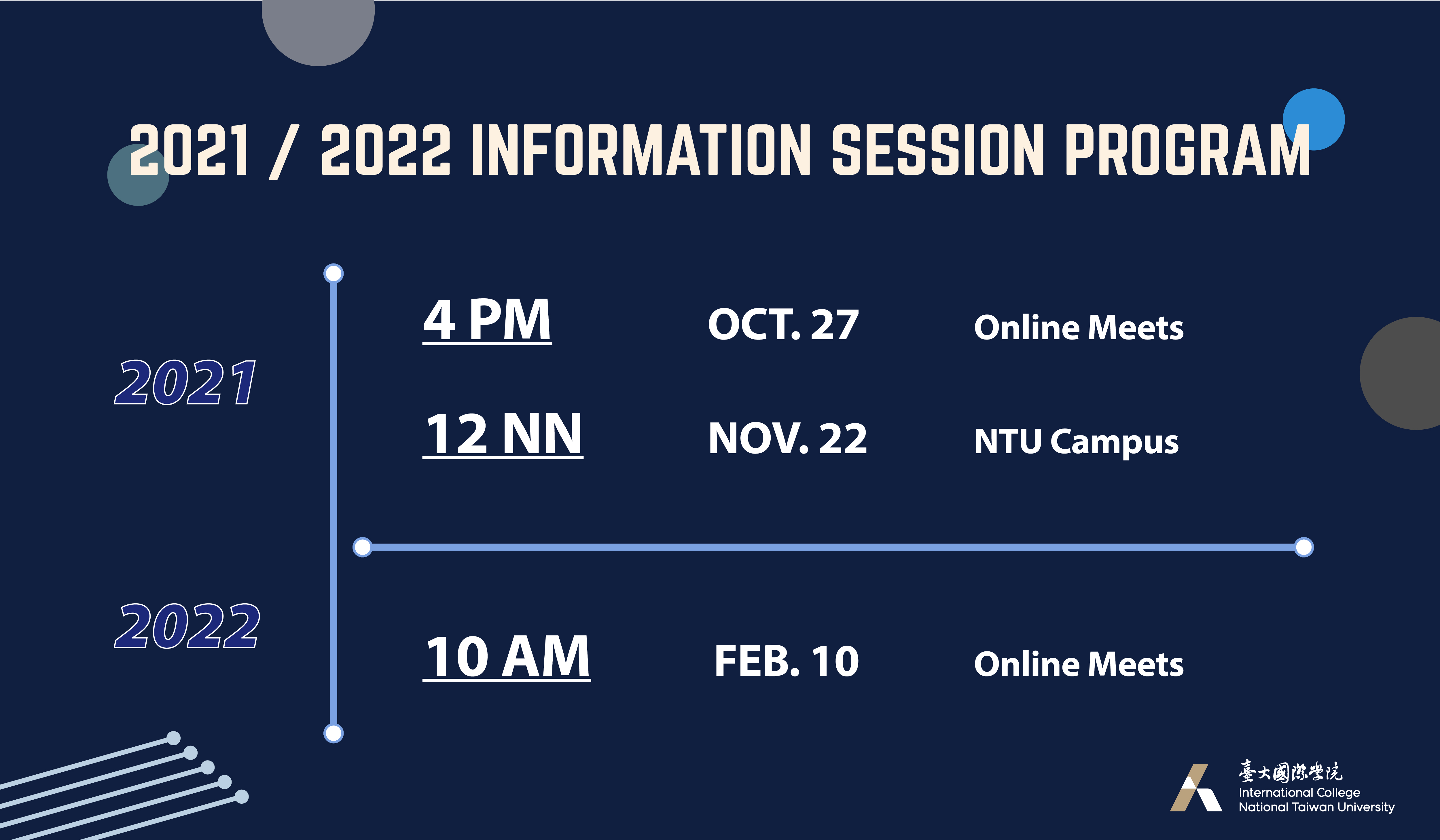 Oct. 01, 2021
『 Come and Meet Our Faculty | Smart MHI Information Session Schedule for 2021-2022 』
NTU International College launches a new program this year - Master's Program in Smart Medicine and Health Informatics (Smart MHI), which outlines the features of Taiwan - ICT and Healthcare Development.
This program offers advanced training in personalized medicine, artificial intelligence and biomedical signals. To get acquainted with students, the faculty holds several info sessions and welcomes talents from the globe to join us!
◉ Sign up for the event: https://forms.gle/W3GNpqnAys6iYGVXA