2021/OCT. 14
【 Apply 】Program Application for 2022 Sep. Entry is Now Available to International Students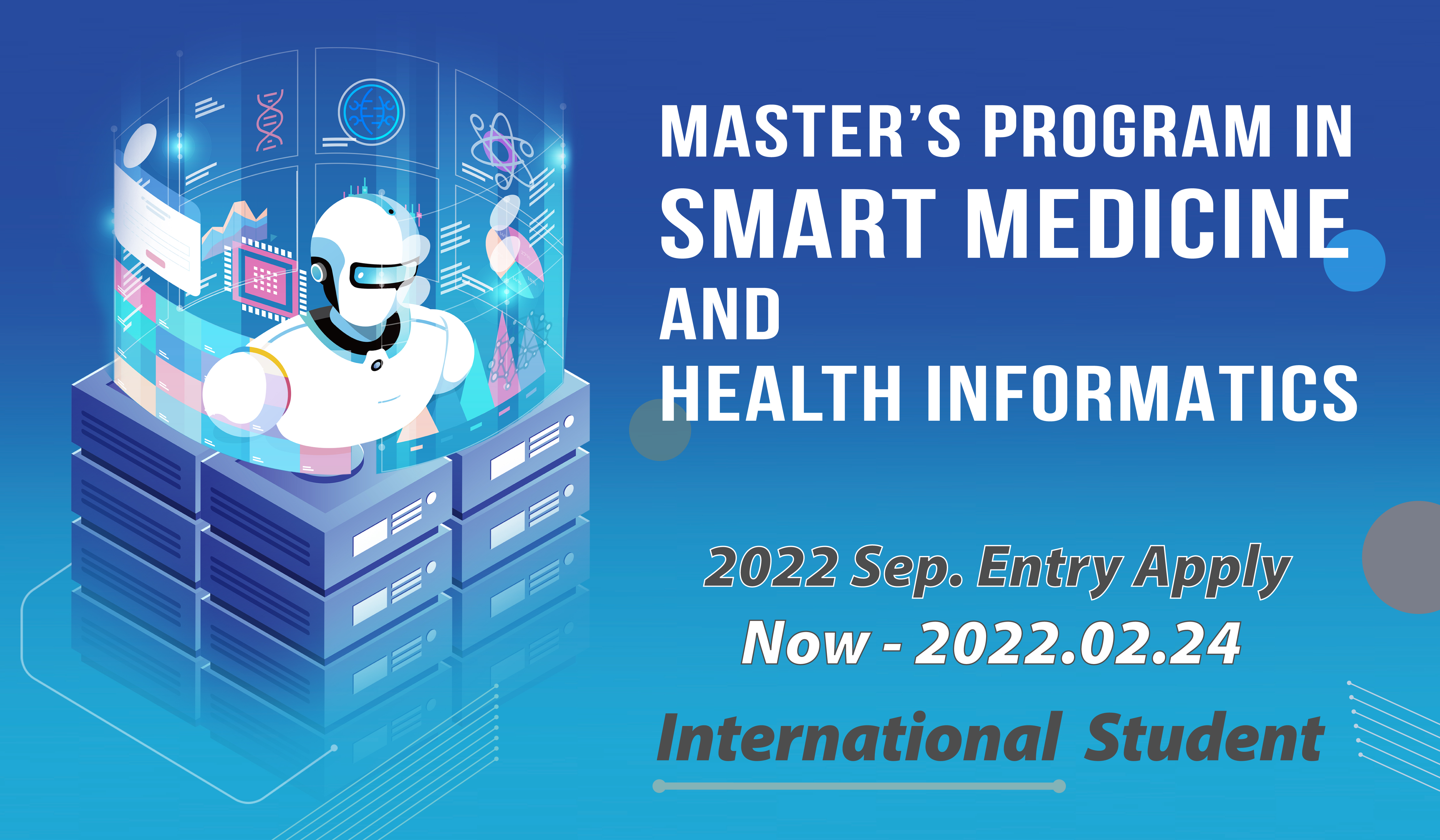 Oct. 14, 2021
『 Apply to Master's Program in Smart Medicine and Health Informatics | Smart MHI Admissions Information for Int'l Students 』
Taiwan has the world-leading information and communications technology (ICT) and continues to grow an AI innovation hub. At the same time, the healthcare system in Taiwan has been ranked No. 1 in the world since 2019 in Numbeo's annual online survey. The Master's Program in Smart Medicine and Health Informatics integrates these two strong advantages of Taiwan and is a fully English-taught and interdisciplinary program. The academic field of the program focuses on concentrations of "Personalized and Smart Medicine", "Artificial Intelligence and Machine Learning", and "Biomedical Signals and Processing." Furthermore, hands-on training and field experience are part of the curriculum that prepare students for future career development.
The Smart MHI opens to International and Taiwanese students to apply. Are you excited to start your journey with us? Click the following links to apply for the 2022 September Entry!
For International Students
How to Apply?
◉ 1st Round Online Application System (Closed)
◉ 2nd Round Online Application System (Active)
What are the Requirements?
2022 Sep. Entry_Academic Requirements
When is the Deadline?
◉ 1st Round: Oct. 14 - Dec. 05, 2021 (Closed)
◉ 2nd Round: Now - Feb. 24, 2022
For Taiwanese Students
The Application Period is from Nov. 30 to Dec. 07, and the relevant details will be released after Nov. 10, stay tuned!
Last, we also hold several Info Sessions for prospective students, our faculty members will be online and give a brief introduction of the program and course arrangements.
◉ Sign up for the event: https://forms.gle/W3GNpqnAys6iYGVXA